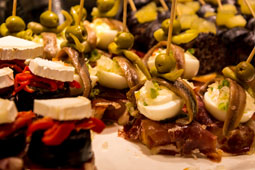 Gastronomy
A city filled with people who love to indulge. Tapas are works of art here and a must with the local Txakoli, bustling restaurants in the old town offering amazingly fresh produce amid 3 star Michelin restaurants where gastronomy meets another dimension. Basque social clubs where only the men can cook and a cookery school now world-famous. Mouth-watering fun !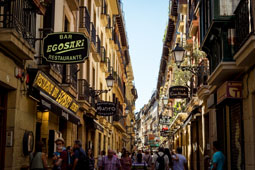 Festivals
The Spanish Basques love to party and almost every weekend there is something going on in San Sebastian – whether a sporting event (crazy about that too), a gastronomic festival, film or jazz, you will be drawn into the atmosphere as people line the tapas bars in the old town and treat you as a local. A friendly nation keen to show off the richness of their local customs.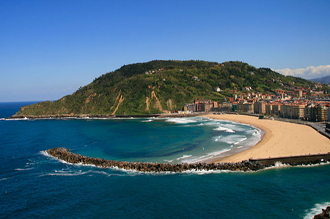 The Beach
San Sebastian boasts the perfectly crescent-shaped, golden Concha bay. Take the cable car to the top of Igeldo and you get the best panoramic view of one of the best European beaches. Lined with beautiful and historic buildings, it is the perfect holiday location. Or try your surfing techniques on the smaller beach of Zurriola where laid-back charm takes over from millionaires' row.
Nightlife
San Sebastian never sleeps ! There is atmosphere at any time, day or night. Hit the Old Town and live the tapas experience ( known as Pintxos here). Or go to the Gros district which has a younger, more eclectic scene and vibrant music. And if that's not enough there is the cathedral district filled with chic restaurants and bars.